En Motion, one of Asia's top prestigious dance schools, is currently the most recognized and most awarded Street Latin Dance School in Singapore for both Salsa & Bachata.
With over 18 years of coaching experiences, En Motion's Director, Mr Gary Foo is largely responsible for training many generations of talented instructors in today's dance scene, both locally and overseas.
These dancers have went on to achieved 9 x Asia Champion titles along with multiple international awards and accolades during their time at En Motion.
En Motion, an internationally recognized brand, is embarking on a new journey to nurture the new era of Street Latin dance instructors through our annual professional training program.
If you have interest in taking your dance to a whole new level through dance coaching, we welcome you to enrol for our EN MOTION INSTRUCTORSHIP PROGRAM 2021.
Minimum Requirement:
– Achieved En Motion Level 3 and above in Salsa & Bachata or equivalent at other studios
– Have a good understanding and execution on your basics, turns, partner lead (for male) and following (for female)
This is an extensive 13-week course for both SALSA and BACHATA where trainees will be trained on the following topics (but not limited to):
Fundamental dance technique (Basics, Leading, Following, Social Dance)
History of Music, Dance, Latin, Salsa/Bachata
Communication skills such as group dynamics, time management, and the establishment of priorities and boundaries.
Principles of demonstration, observation, assisting and correcting.
Teaching styles and qualities of an instructor and understanding of the student learning process
Business aspects of teaching Salsa/Bachata* (including marketing and legal issues)
Observing and learning through attending official classes weekly
Practical
– Receiving and giving feedback.
– Observing others teaching.
– Assisting students while someone else is teaching.
Trainees who achieved a 'PASS' in this program will be awarded a PROFESSIONAL CERTIFICATION OF INSTRUCTORSHIP by En Motion Dance School.
Trainees who excel in this program will be awarded a CERTIFICATE OF DISTINCTION plus offered a teaching career with En Motion Dance School
Chief Trainer – Director: Mr Gary Foo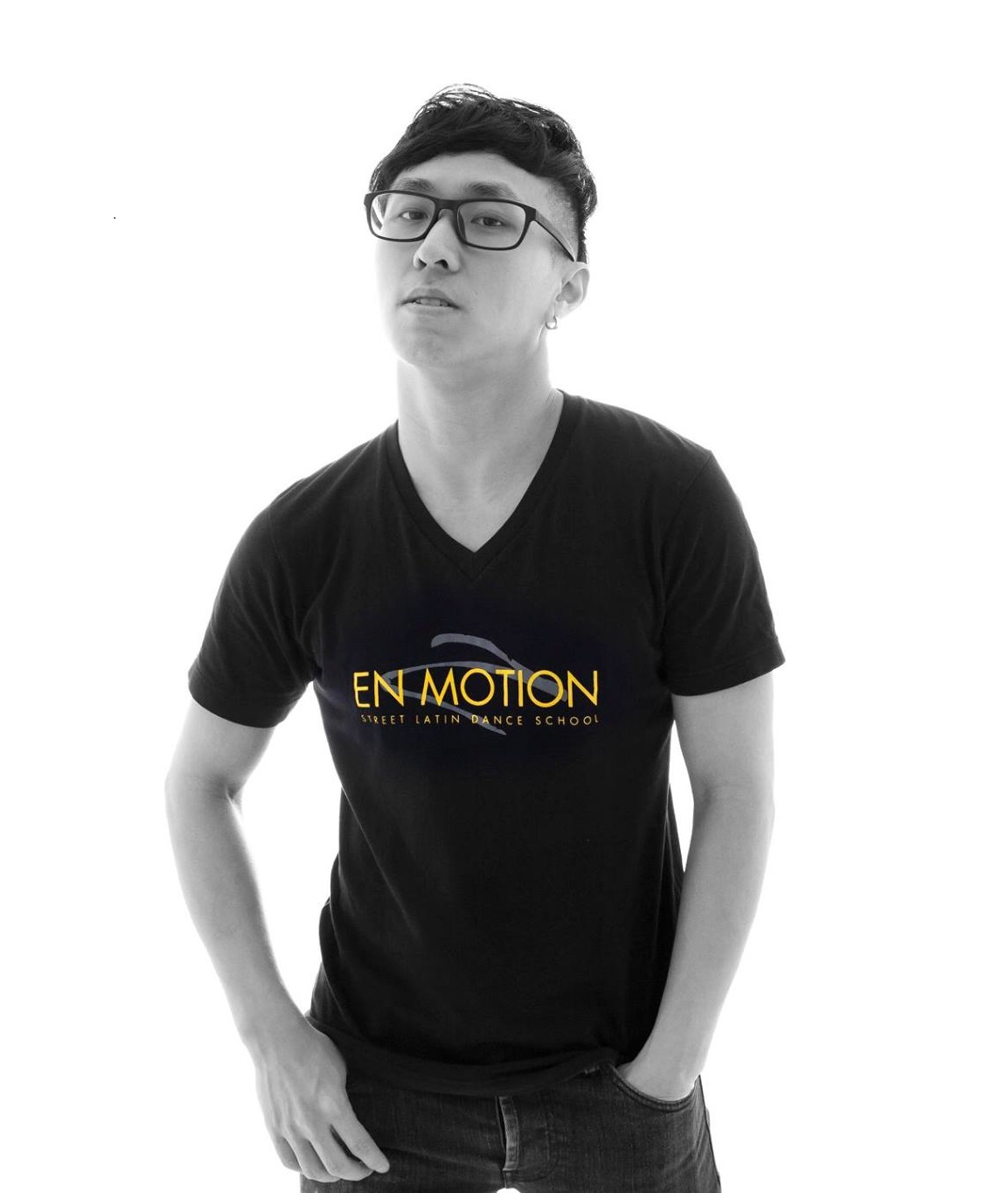 Assistant Trainers – En Motion Senior Instructors
READ PROFILE HERE
Date of commencement: 5th August till 28th October 2021
Graduation and Certificate ceremony will be on 31st Oct 2021
Total number of hours for both LECTURE & PRACTICAL – 69 hours
Lecture: 39 hours / Class Attachment: 30 hours
All participants are suppose to achieve a minimum of 80% attendance (50 hours)
It is compulsory for all participants to attend both the mid-term assessment (16th Sep 2021) and the end of course examination (28th Oct 2021)
Fees: $1579
Only a maximum of 12 participants will be accepted in this program
For registration, please sign up here before 15th July 2021
Please fill up the registration form here 
Venue:
Lecture Venue:
ACC EduHub
51 Cuppage Rd, #03-03, Singapore 229469
Class attachment venue:
En Motion Dance School,
03-05/05A Cineleisure, 8 Grange Rd, 239695