Find our school conveniently located in the heart of the city near adults & kids for their latin dance lessons. Or contact us via email / call / whatsapp / sms if you have any enquiries on classes and our professional instructors will reply you soonest. Your question might be answered in our Frequently Asked Questions Segment.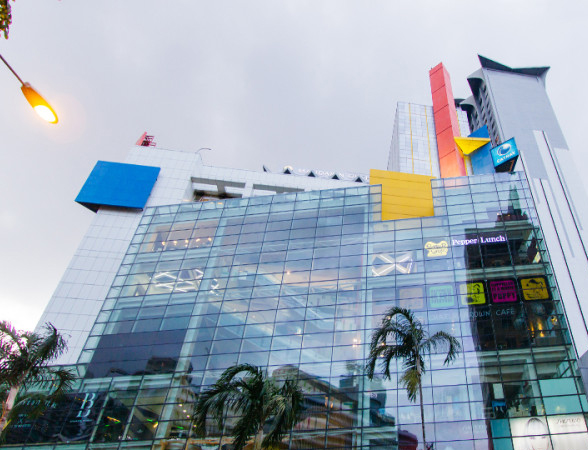 VENUE
#03-05/05A Cineleisure Orchard
8 Grange Road
Singapore 239695
Studio Hours: Mon – Thur: 1pm – 11pm Fri: 1pm – 2am Sat: 12pm – 1am Sun: 1pm – 8pm
Please make arrangement with our staff by calling or SMSing to 91597811 before coming,
as studio will be close on certain days when there are no classes.
HOW TO GET THERE
By MRT:
Cineleisure Orchard is within 5 minutes walk from Somerset MRT Station.
By Bus:
Bus Stop Along Orchard Road.
Name: Opp Mandarin Orchard
Stop ID: 09037
Buses: 36, 77, 124, 128, 143, 162, 162M, 167, 171, 174, 174e, 190, 518, 518A, 590, 598, 700, 700A, 971E, 972, NR6, NR7
Bus Stop Along Grange Road
Name: Natl Youth Council
Stop ID: 09059
Buses: 7, 14, 16, 36, 65, 77, 106, 111, 123, 174, 174e, 175, 971E
Bus Stop Along Somerset Road
Name: Somerset Stn
Stop ID: 08121
Buses: 7, 14, 14e, 16, 36, 65, 77, 106, 111, 123, 124, 128, 143, 162, 162M, 167, 171, 174, 174e, 175, 190, 700, 700A, 971E, 972, NR1, NR2, NR3, NR5, NR8