Meet our Award-winning, dynamic instructors of the dance academy. En Motion Instructors boasts 10 x Asia Latin Champions and is the most award winning Instructor team in Singapore. Each instructor is professionally trained and have many years of dance experience in Salsa, Bachata and other dance genres. Trained in the En Motion style of keeping the class fun without compromising technique and fundamentals, the instructors are equipped to teach classes of adults, and cater for younger students in the class as well.
WEN XIN - Award Winning Senior Instructor & Senior Dancer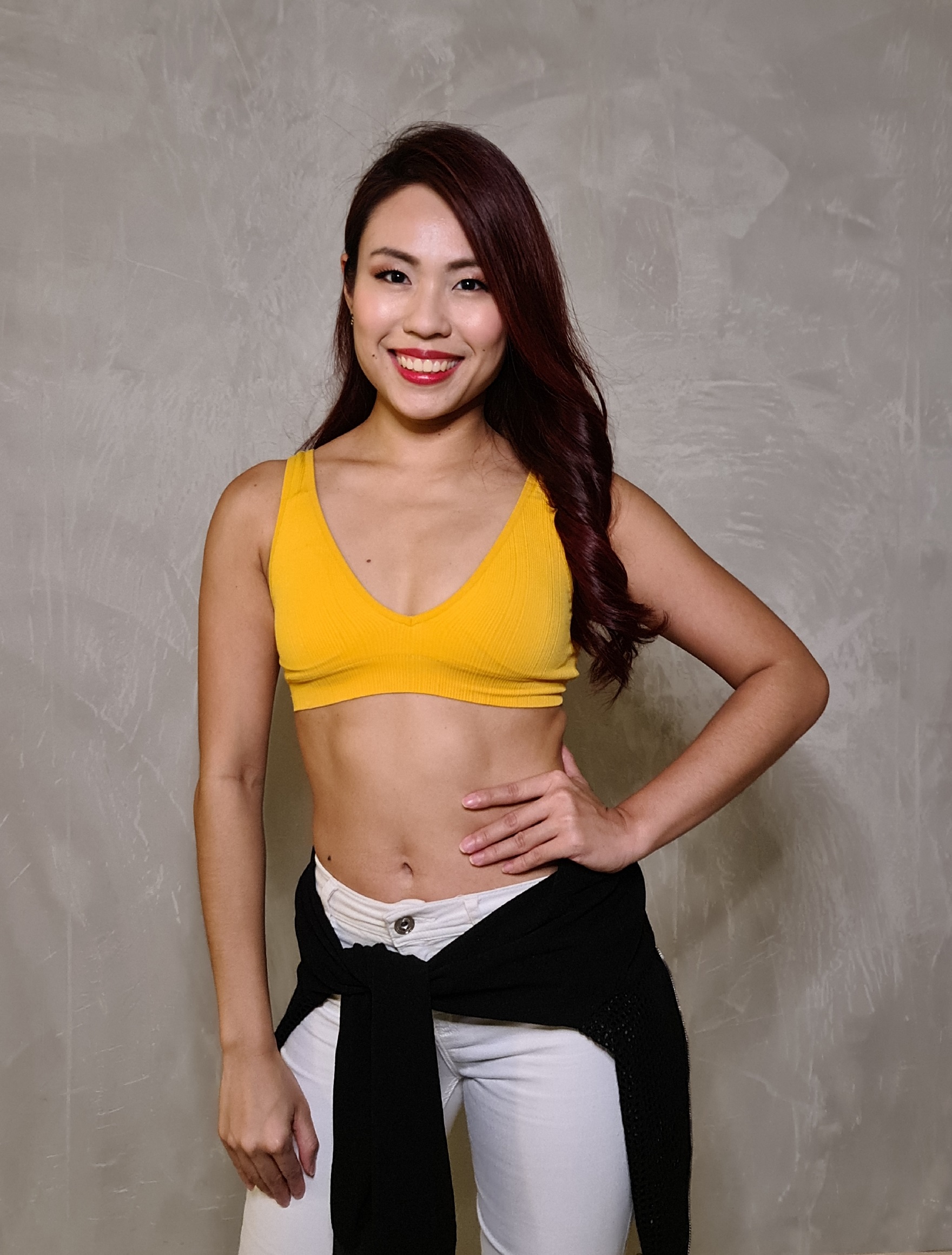 Wen Xin is one of the few home-grown "student-turned-instructor" having started her first street latin class in En Motion Dance School back in Dec 2011 with Gary Foo, En Motion Dance School's Artistic Director. With hardwork and dedication, Wen Xin was 2 x Asia Bachata Champion in 2017 and 2019.
She is known for her strong yet sexy style exuding confidence in her dance. Behind the sometimes "fierce-looking" facade, is a warm and friendly lady who is patient in her teachings. Newcomers will definitely feel at ease and seasoned dancers can expect to pick up more technical details in her classes.
She has competed and performed in various nationwide and international group competitions and performances.
– The Dance Floor Competition 2015 (Singapore Mediacorp) Finalist
– IDO World Latin Championships 2016 (Korea) : World 4th
– Que Viva La Salsa Congress
"Dancers are made, not born" Wen Xin encourages everyone to step up and follow their dreams!
In 2019/2020, Wenxin achieved the Top position of the first ever Singapore Bachata Jack & Jill League which span across 10 competitive rounds. She was eventually crowned the Queen of Bachata Social Dance 2020, fending off all the top Bachata dancers in Singapore.
(P/S: She has a cute pet golden retriever named, Scarlette, whom you will sometimes see at En Motion's events as poster girl!)
JOSHUA YAO - Award Winning Senior Instructor & Senior Dancer
Joshua Yao was an avid martial artist who unexpectedly dabbled into dance. He began his salsa journey with SMU Caderas Latinas in 2005, performed in countless events and represented Singapore at the 2012 Grand Prix Italia, where the team won the Latin Dance Category. He was also a long-standing member of Grupo Invicta, where he performed both locally and internationally.
A familiar face within the salsa community, Joshua has choreographed, taught and performed for many salsa events, socials and congresses throughout the years.
Joshua recently relocated to NYC for 1 year where he performed with two professionally acclaim dance teams, Esencia Dance Group (directed by Jorge Salas) and Iroko (directed by multi-championship winning couple Ernesto Bulnes and Denisse Cambria). He was also selected to compete for World Salsa Summit 2019 held in Miami, FL with Iroko and they won 1st Runner up against 14 other professional teams.
In 2020, Joshua along with his partner, Angela, were crowned Asia Salsa Champion in the Asia Latin Championship 2020 Professional category, fendng off many strong contenders from Asia.
ARSH - Award Winning Senior Instructor & Senior Dancer
"Arsh" founder of Salsaempire (India) is a known face in the salsa community across the world. He has represented in several Festivals & championship events including "World Latin Dance Cup" & "World Salsa Summit".
He has performed along with several known figures in the Salsa community like Alien Ramireez, Adriano & Samantha, and have won several World Championship Titles since 2015.
His knowledge of salsa is influenced by the Core Cuban community. His creativity in musicality and footwork makes him one of the unique salsa dancers.
Recently, one of the Canadian magazines have also captured his achievement and contribution towards the community.
His biggest aspiration is to grow the community and create future dancers.
Arsh is currently residing in Singapore and will be working with En Motion to contribute to the Asia dance community!
ANGELA - Award Winning Senior Instructor & Senior Dancer
Angela, affectionately known as Bok Bok started Ballet, Chinese and Modern dance at the age of 7 – setting a strong foundation for her dance career at an early stage.
She had her first encounter with Salsa at a local dance school where she fell in love and never looked back. Thereafter, she spent a year in China learning, teaching and performing.
Angela is known for her flexibility and her effortless styling on the dance floor. At En Motion, her classes are always full of energy making her class a joy to attend. In addition she is known for her intricate details in dance and the ability to explain and break down complex movements into easy steps for her students!
Till date, she has competed and/or taught a wide range of dances in Singapore, Hong Kong, Guangzhou, Shen Zhen, Malaysia and Vietnam. She was also the Champion for both Inter-tertiary Salsa in 2012 and the Asia Latin Championship in 2020 in the Salsa Professional Category.
VIVIENNE - Award Winning Senior Instructor & Senior Dancer
Stemming from her obssession with perfection, Vivienne fused her years of experience as a musician together with her impassioned focus on dance to bring together many to embrace Latin dance as an artform and making it the new black.
Her fluidity and sensual form compounded by her inate ability as a music professional to translate the cacaphony of nuances of the highly charged Salsa music and the sensuality of Bachata makes her one of the most captivating and mesmerizing sights to grace the local and international dance scenes.
Together with the team, she has performed, taught and competed in dance events including,
-Singapore International Salsa Festival
-Singapore International Latin Festival
-Singapore Latin Championship
-Esplanade Dans Festival
-International India Dance Congress
-Colada Latin Dance Congress (Bangkok)
-World Salsa Championship (HK)
-Sydney Bailando Sensual (Australia)
– Taiwan Salsa Carnival
as well as having been featured on U-weekly Magazine, Nüyou Magazine, Channel News Asia and Visa Card Advertisement. She is the certified trainer for Daniel y Daniel Team Singapore and Desiree Ladies Team Singapore. Her many accolades also includes having represented En Motion in,
-Asia Bachata Championship and clinched the Champion title in 2014.
-Singapore Latin Championship and clinched National Open Salsa Champion title in 2016
-National Bachata battle Champion 2018
NICK - Award Winning Senior Instructor & Senior Dancer
Nick first came to know Street Latin Dance when he was in university. He quickly rose through the ranks, becoming the club's Dance Captain in his 2nd year. As he stayed on to help the team grow, so did his passion for the dance.
With 2016 National Bachata champion under his belt, Nick has showcased himself at different levels, including national as well as international shows with En Motion Dance Crew by competing in the following competitions
– The Dance Floor Competition 2015 (Singapore Mediacorp) Finalist
– IDO World Latin Championships 2016 (Korea) : World 4th
In 2017, Nick took one step further by achieving 1st runner up in Asia Bachata Open Championship in India and he was also crowned champion of Singapore Bachata Jack & Jill in 2018.
Taking inspiration from well-known dancers such as Nery Garcia and Tropical Gem, Nick has a flair for sharp and eye-catching moves, with a special emphasis on styling. He believes that dancing is not just about knowing the moves, but also executing them well. "A family that dances together, stays together. " – Nick
JAX - Award Winning Senior Instructor & Senior Dancer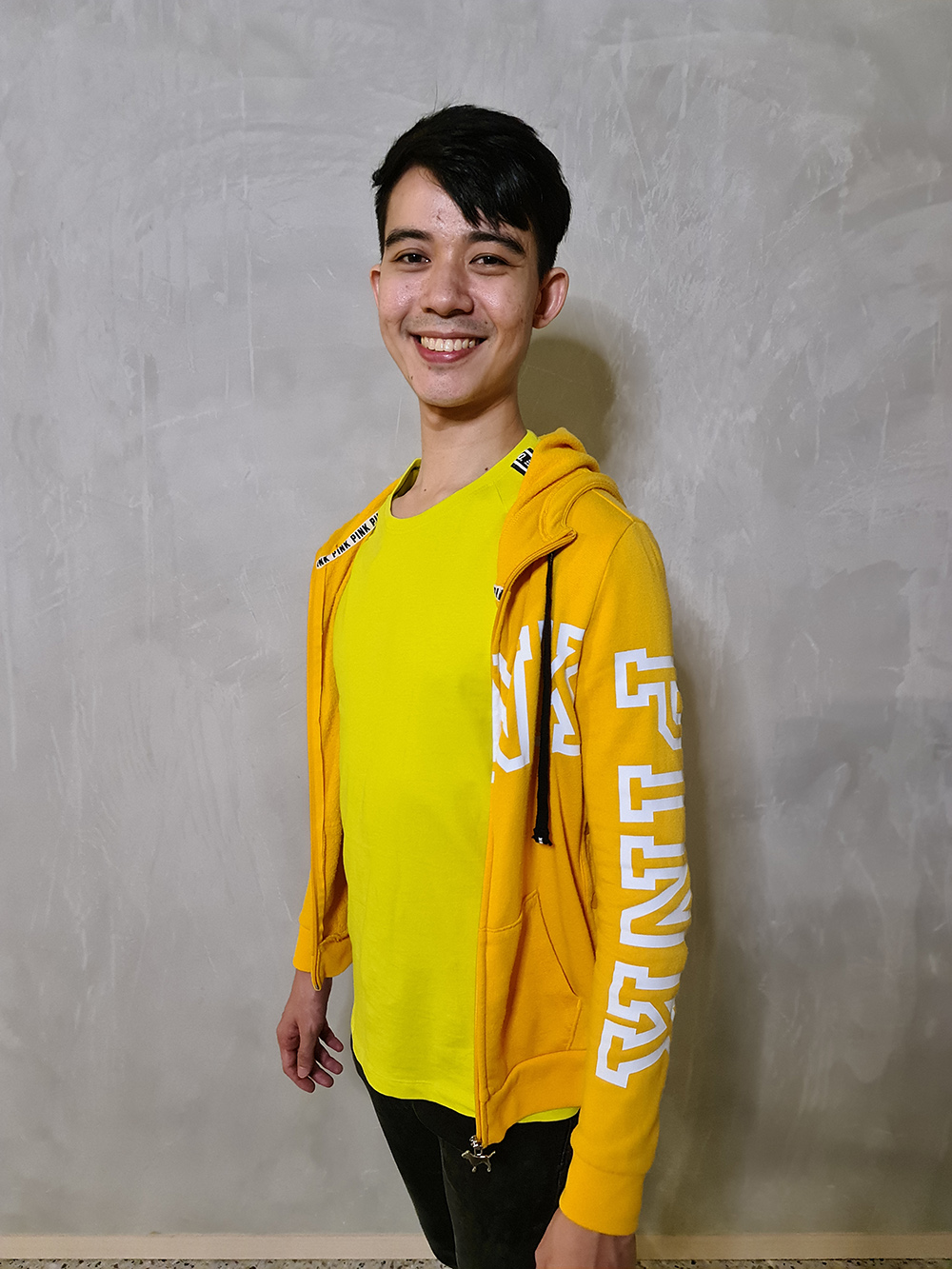 Without any prior dance background, Jax attributes his dance achievements today to his hard work, passion and great teachings from his mentor, Gary Foo. His first exposure to Street Latin Dance happened during his 3rd year in University and he swiftly rose to become the club's Dance Captain the following year.
In 2014, he won 3rd runner-up position in the Inter-Tertiary Jack & Jill competition and he also took part in the Inter-Tertiary Salsa competition. He has since participated in a reality dance competition and numerous shows at an international level and has the following achievements
– The Dance Floor Competition 2015 (Singapore Mediacorp) Finalist
– IDO World Latin Championships 2016 (Korea) : World 4th
Like how he first got to know Street Latin Dance and subsequently fell in love with it, Jax hopes to be able to inspire other dancers to know more about this dance form and the social dancing scene. His style of dance is soft but firm, with a sensitivity to feeling and connecting to the music. "Feel the music and let it guide your body" Jax
CECILIA KOH - Senior Instructor & Dancer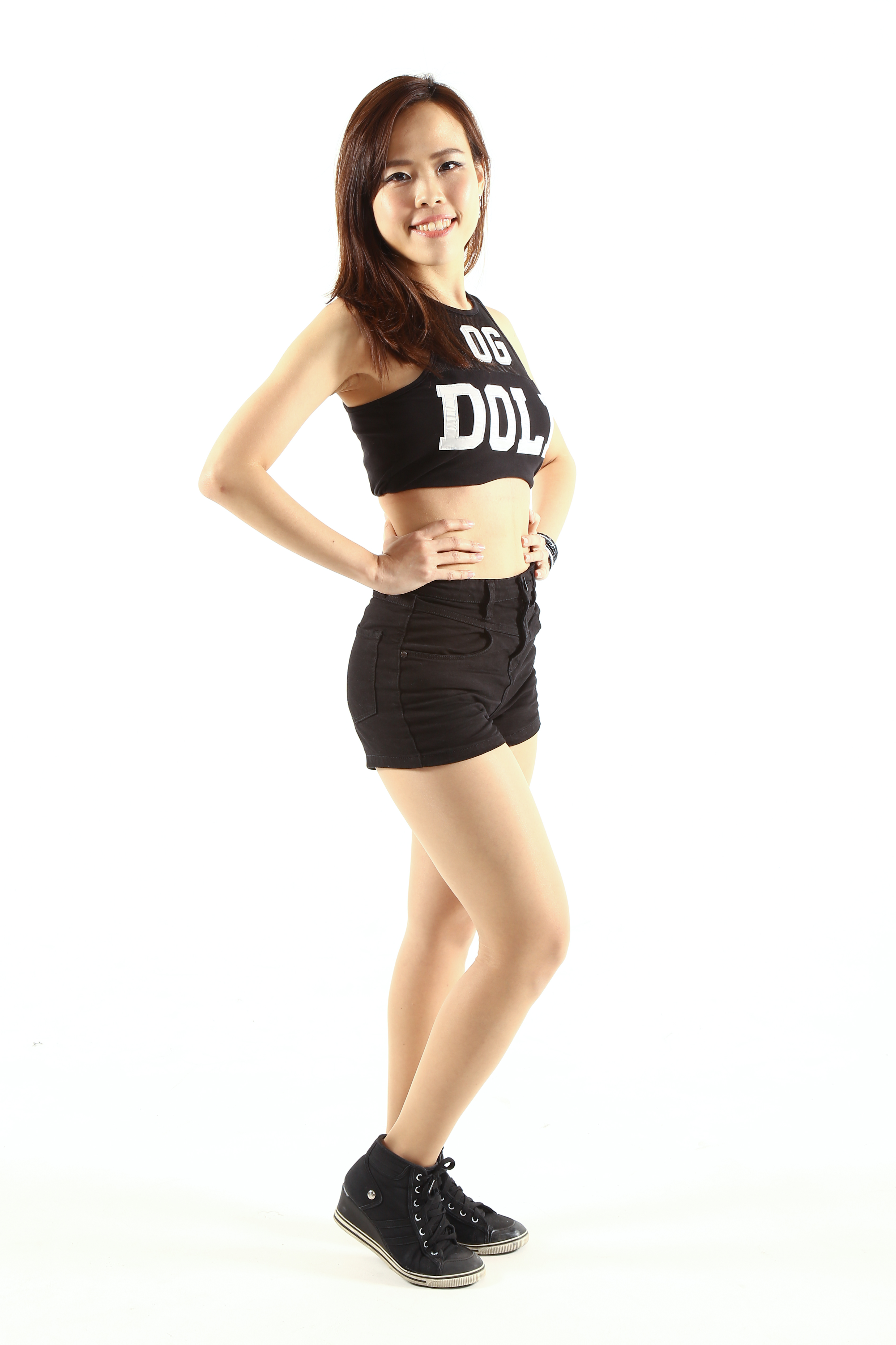 YEOW HUI - Senior Instructor & Dancer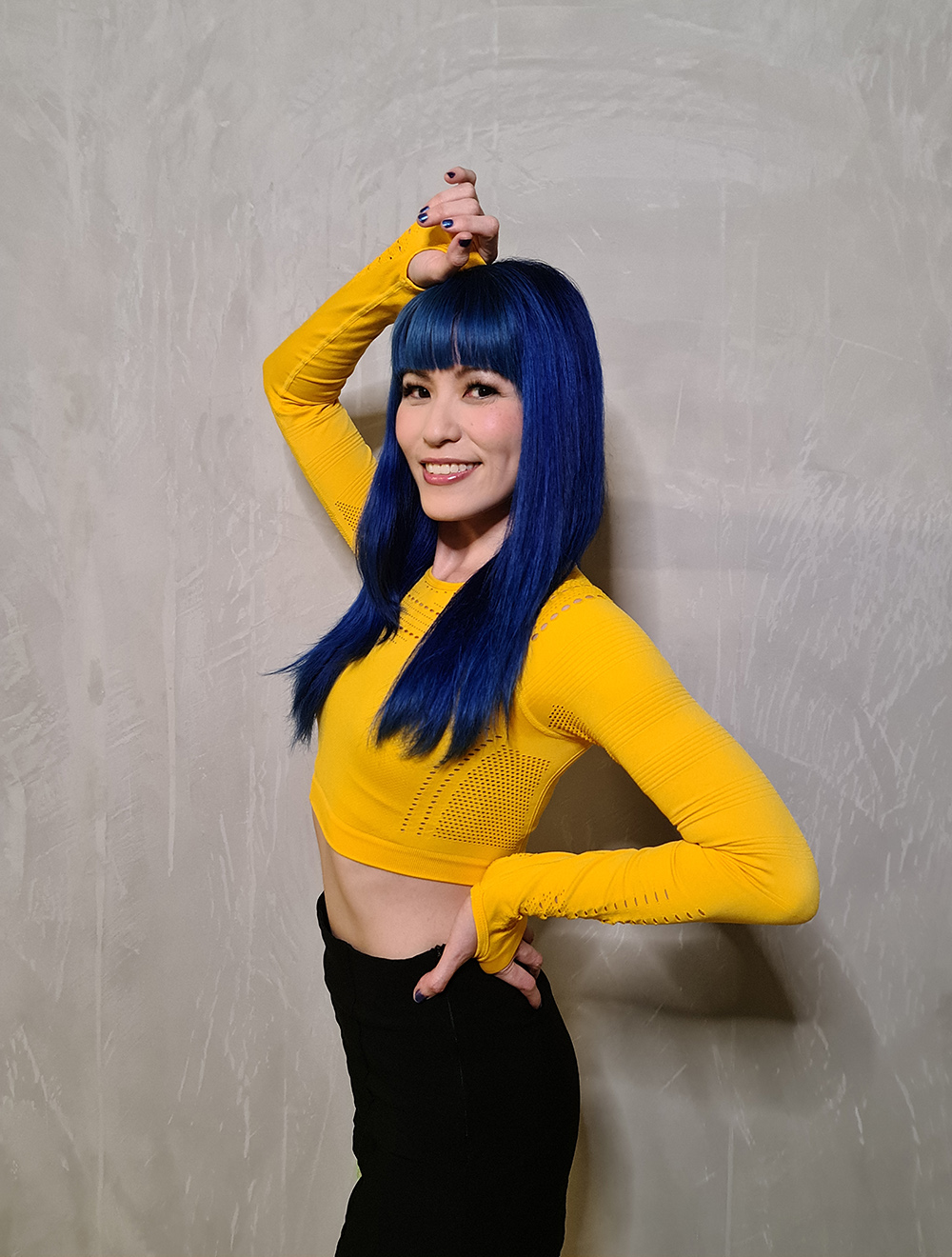 Yeow Hui started learning salsa as an adult with zero dance background. Through persistence and passion, she is now one of the most well-liked salsa dancers in Singapore. She enjoys high energy dances to fast paced music and is a favourite with leaders always up to new and tricky moves on the dance floor. Yeow Hui also choreographs and performs, but her chief love has always been social dancing.
As a late learner herself, Yeow Hui is a patient teacher who understands the challenges faced by complete beginners. With a bubbly and friendly personality, Yeow Hui puts her students at ease, and enjoys mentoring them towards confidence and enjoyment of the dance. Most of all, she is always ready to dance with any student on the dance floor with a smile, so ask her for one any time!
LI MIN - Instructor & Dancer
An up-and-coming Bachata/ Salsa instructor at En Motion Dance Studio, Li Min is also a darling on the social dancefloor – with her warm smile, outgoing nature and good dance technique.
Li Min started with Latin Ballroom dancing (Dancesport) in 2012 and consistently competed at the tertiary level. She also performed with her University under the Dancesport Performance Team as an Alumni member.
In 2018, Li Min took up Salsa and Bachata at En Motion. With a strong foundation in Latin Ballroom, she picked up both genres very easily and was soon invited to perform and eventually, became an instructor at the school. Her gentle and friendly persona (often with a tinge of cheekiness!) makes her a very approachable teacher and a favourite with her students.
FIONA - Instructor & Dancer
Fiona started out as a student at En Motion in November 2016, picking up Salsa, and then Bachata, and soon after was a part of the various performing teams under EM for 3 years.
In 2019 Fiona took part in the Dancer Program as well as the Instructorship Program and upon completion was invited by Mr Gary Foo to join the EM Family as an instructor.
"Every BODY can dance."
JJ - Instructor & Dancer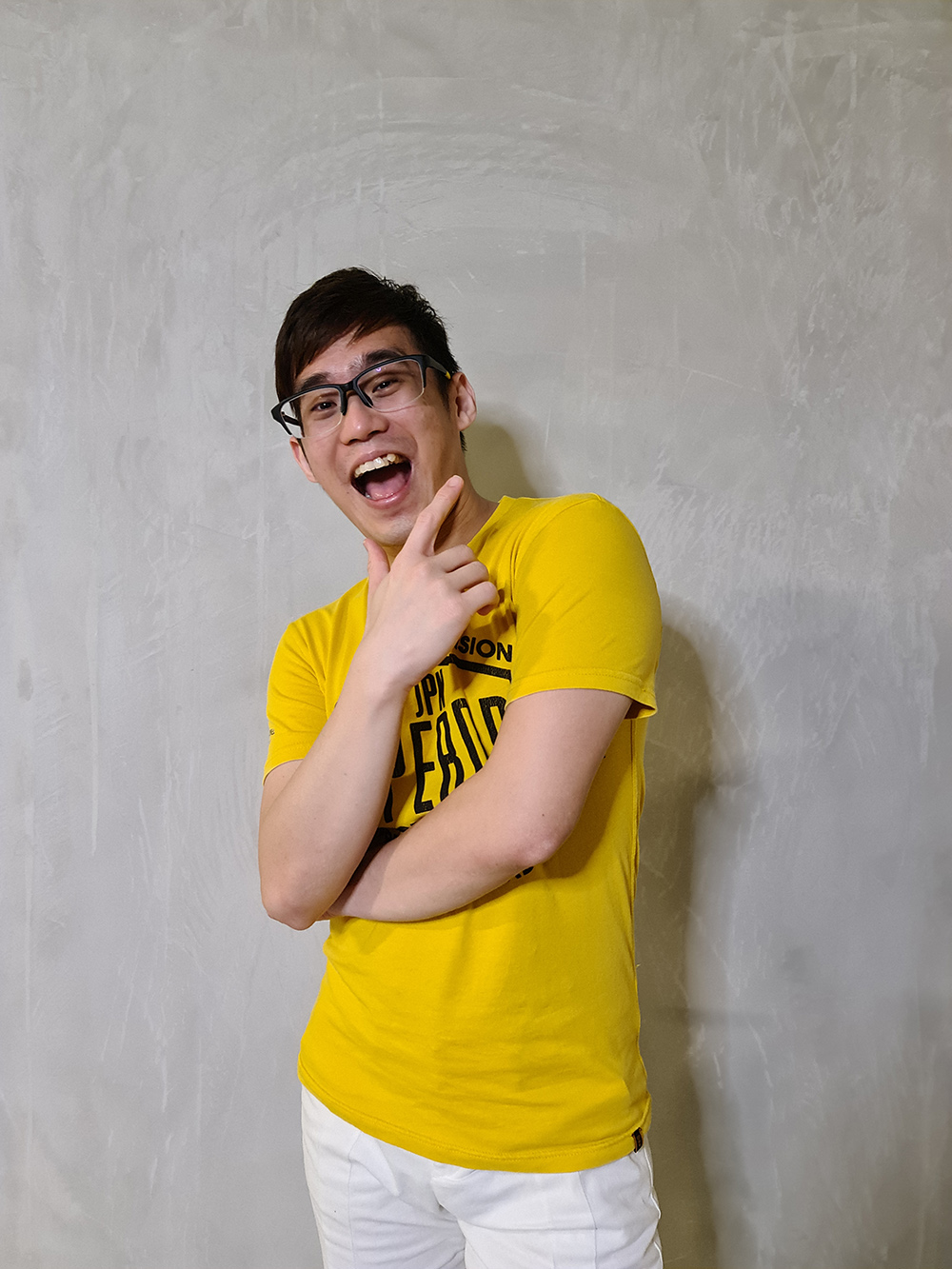 Jing Jie first started dancing when he was studying in university back in 2009/2010. He learned Hip hop and various other street dances. He has competed in dance competitions and choreographed for performances. Even after graduating, he has always made it a point to learn from others and improve on his dancing skills. He also has a desire to share his passion for dance with others and is always eager to teach and impart his knowledge in dance.
Jing Jie was first introduced to the world of Street Latin dance in 2017 when a fellow colleague brought him to En Motion Dance School which was located at Tanjong Pagar then. Ever since, he has fallen in love with Bachata dancing and how dynamic it can be. Learning how to dance as a couple is something new to him and to watch how both leaders and the followers communicate wordlessly is just beautiful and exciting.
Within 3 months, Jing Jie joined the performance teams in En Motion and has performed in various festivals and events. He enjoys doing performances and also social dancing.
CHLOE - Instructor & Dancer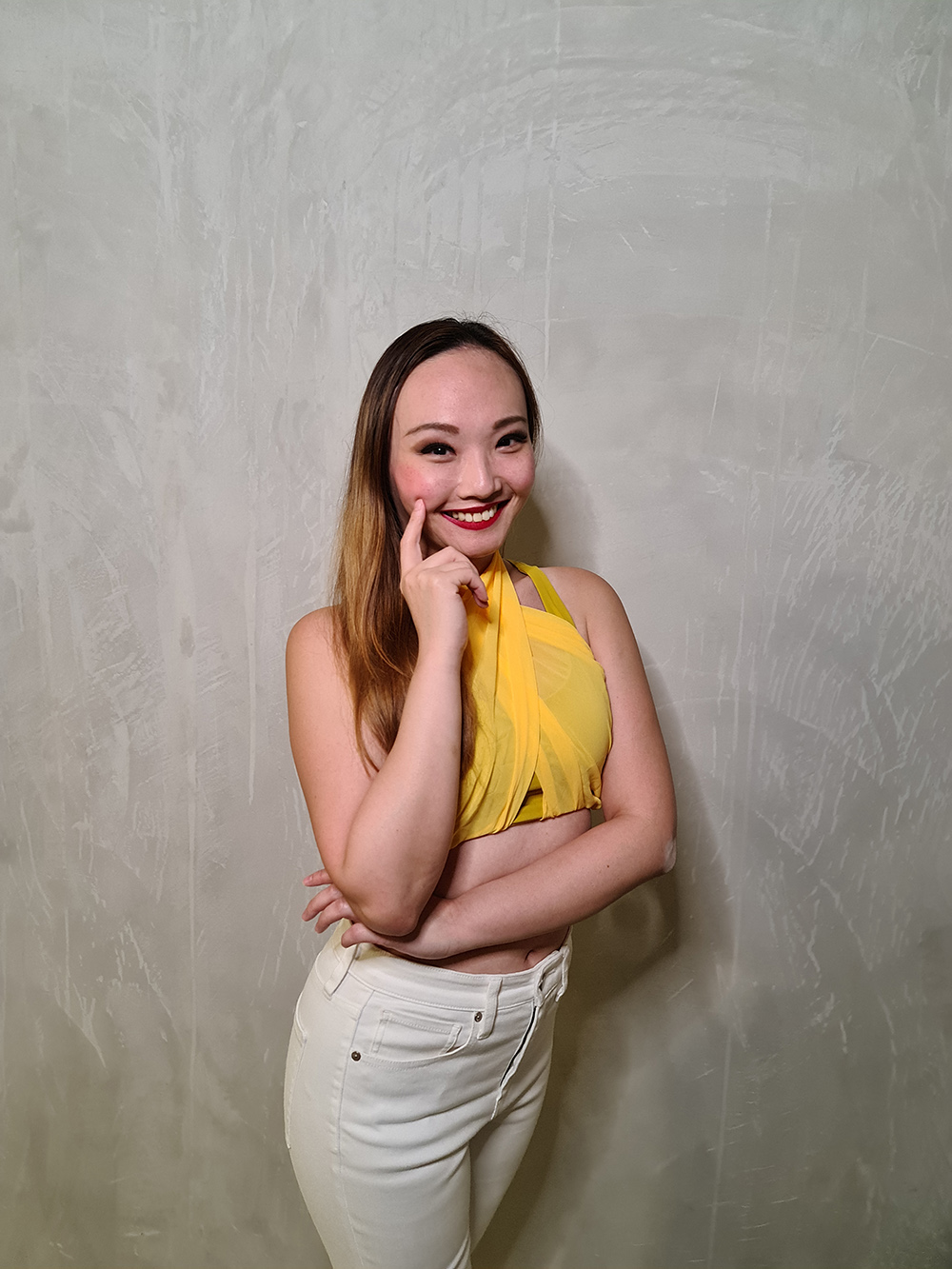 Chloe was exposed to dancing since young. Before joining En Motion, she had 10 years of Ballroom Latin. She represented Singapore to compete in local and overseas competitions. She also taught Ballroom Latin to kids.
In 2018, she started learning bachata in En Motion. With her strong passion in dancing, she also took up salsa shortly after. Till date, she has performed in several dance performance under En motion performance team such as Daniel and Desiree World Team Singapore , Desiree ladies World Team Singapore and EM Dance Crew.
ZIANG - Instructor & Dancer